We get our hands on some incredible salvaged Australian hardwoods, and wanted to share some inside knowledge on our favourites.

As our demolitions come from all over the eastern states, we get a whole variety of beautiful timbers. In the mix is species like Ironbark, Turpentine, Red Mahogany, Brushbox and Jarrah which we group under recycled "Mixed Reds". These timbers often have intricate grain patterns and their rich colour adds incredible warmth to a room. The red hardwoods contrast well with lighter finishes or timbers such as Ash.
The dense reds such as Turpentine and Ironbark are particularly durable and are ideal for exterior use as pergolas, decking or cladding. Many of our customers choose to have them lightly dressed, leaving some of the old rough sawn surface for a "sawtooth" look as seen here on the Dovetail Table.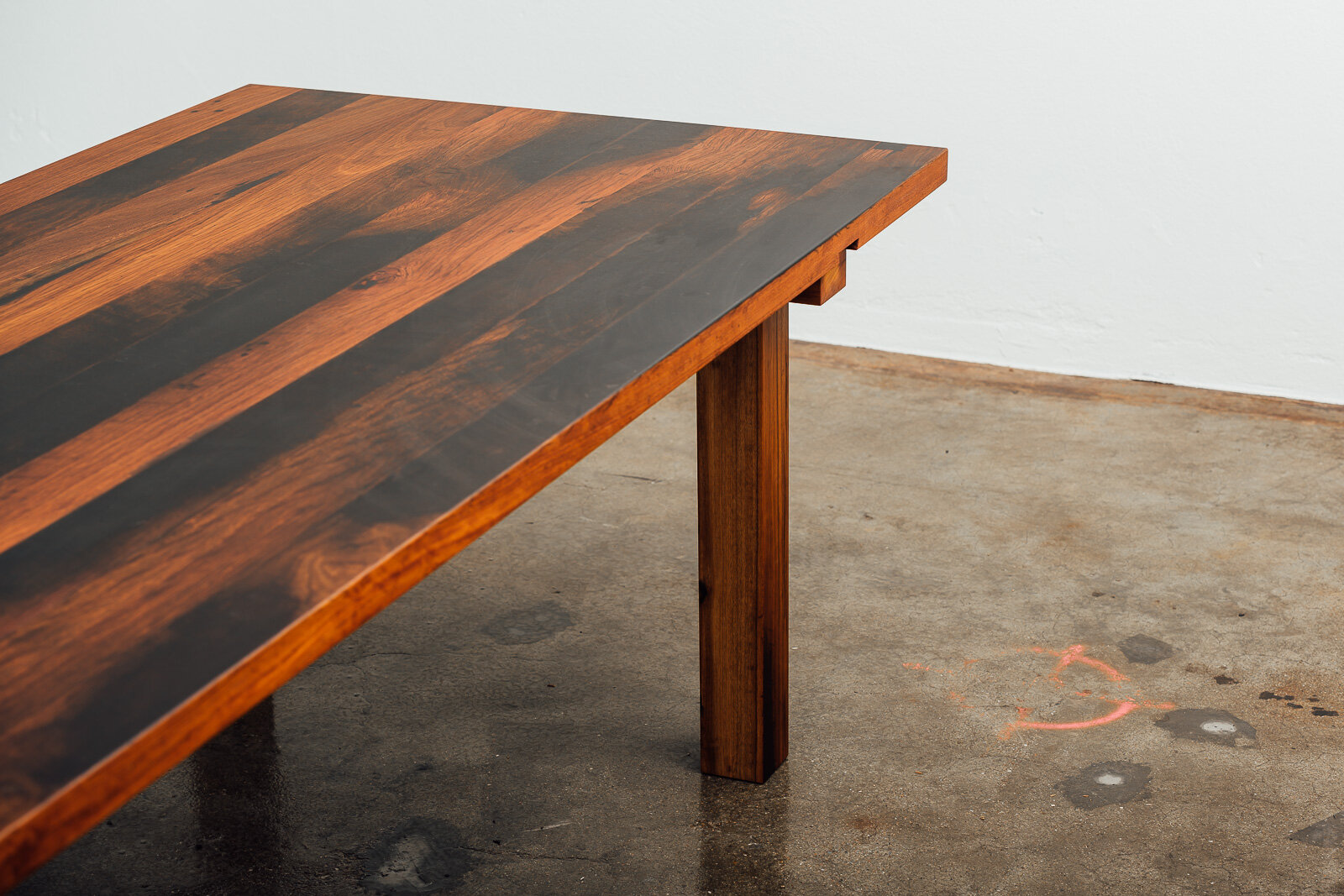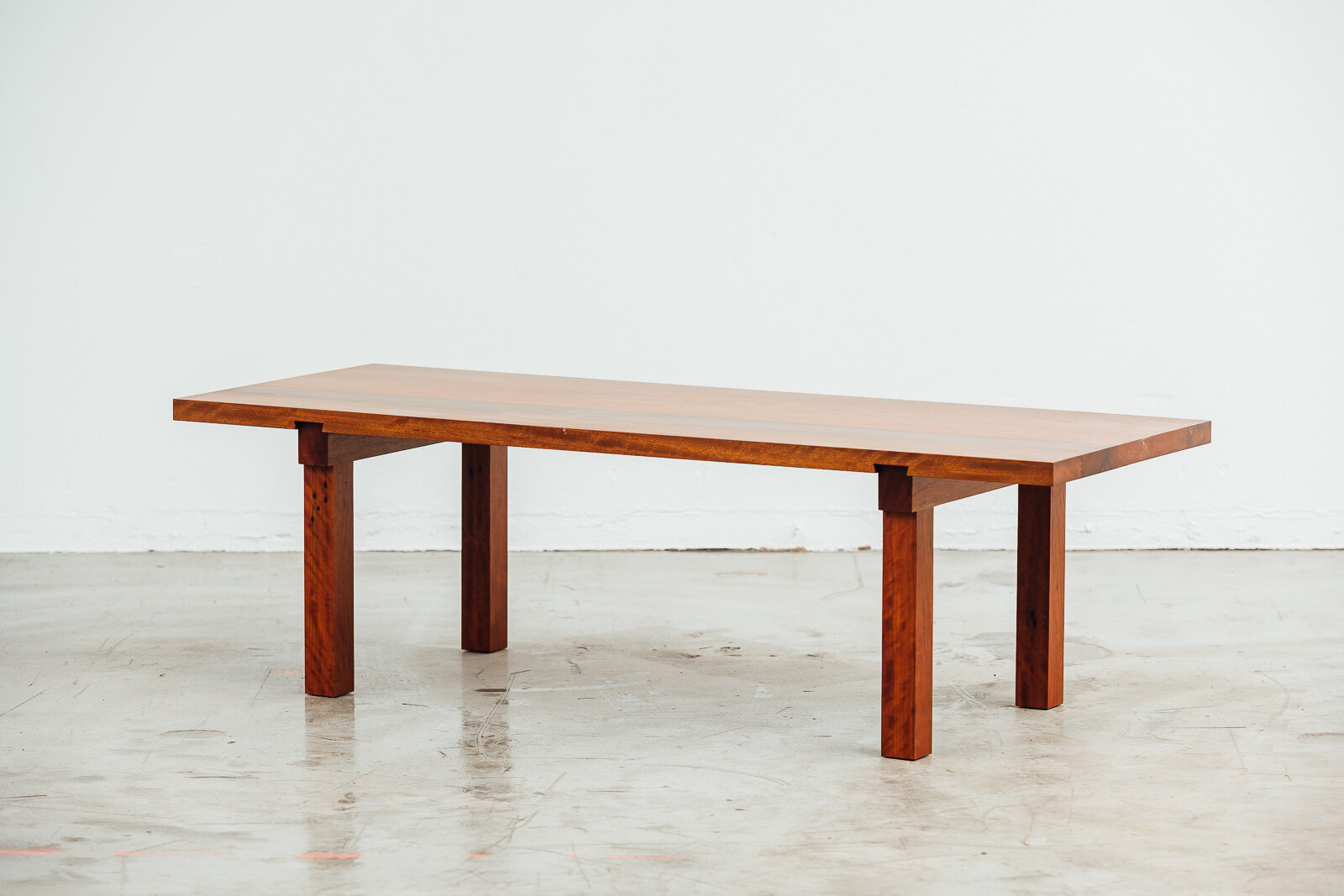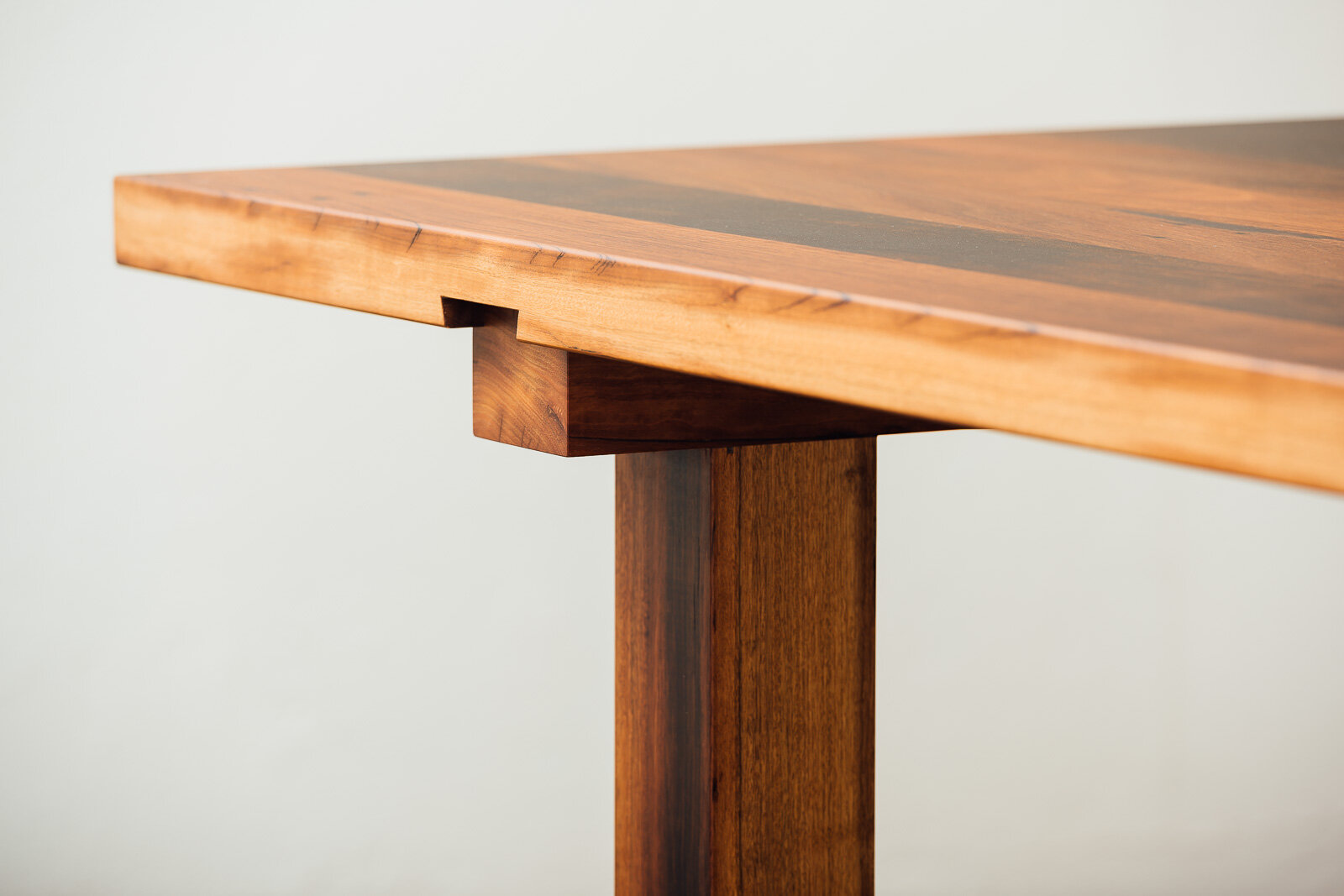 The clean dressed option is best shown here in our recent Y-Plan table made of mixed reds salvaged from Sydney house roofs. The design was inspired by Canberra's Y-Plan urban in fill and designed to be easily disassembled for transport.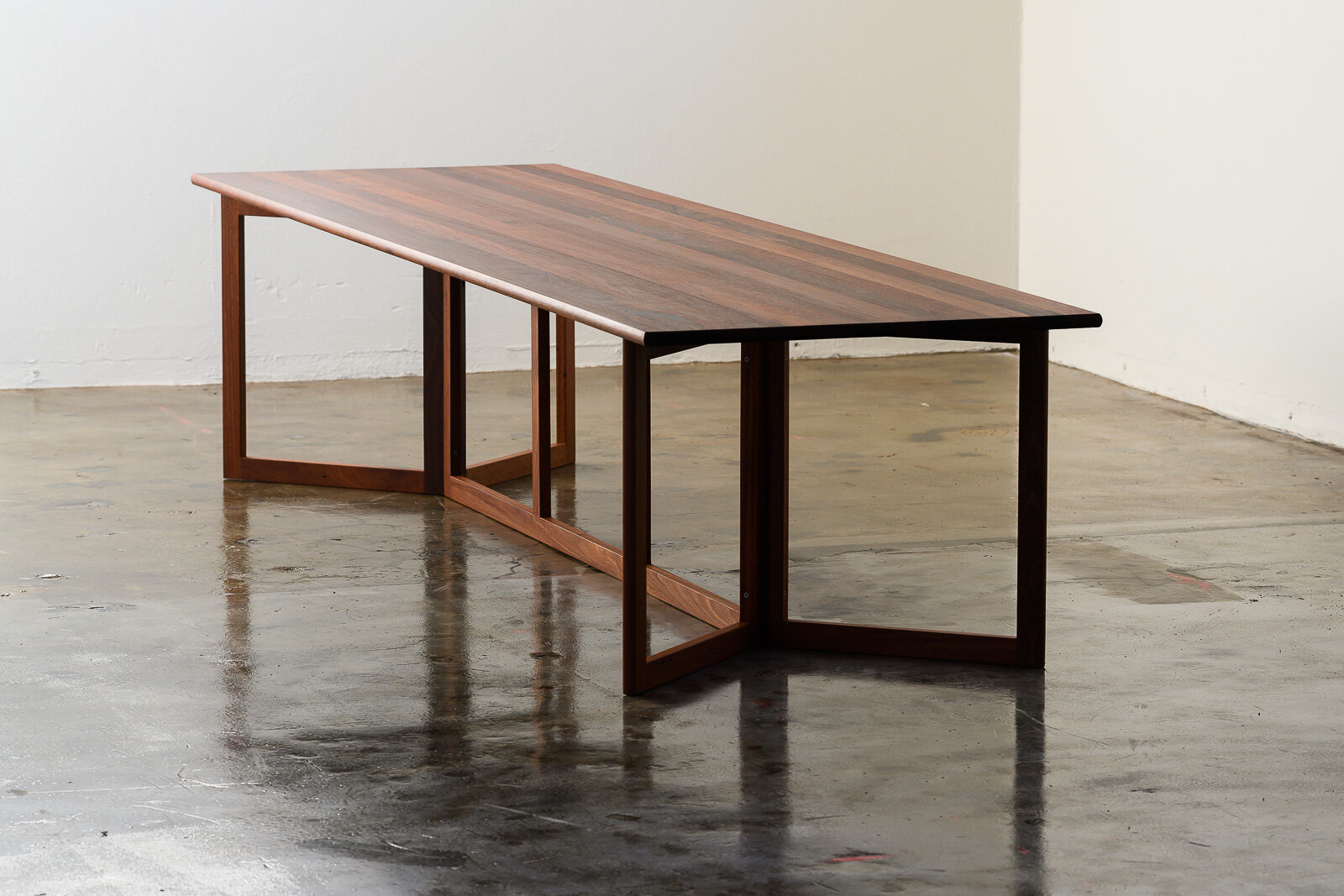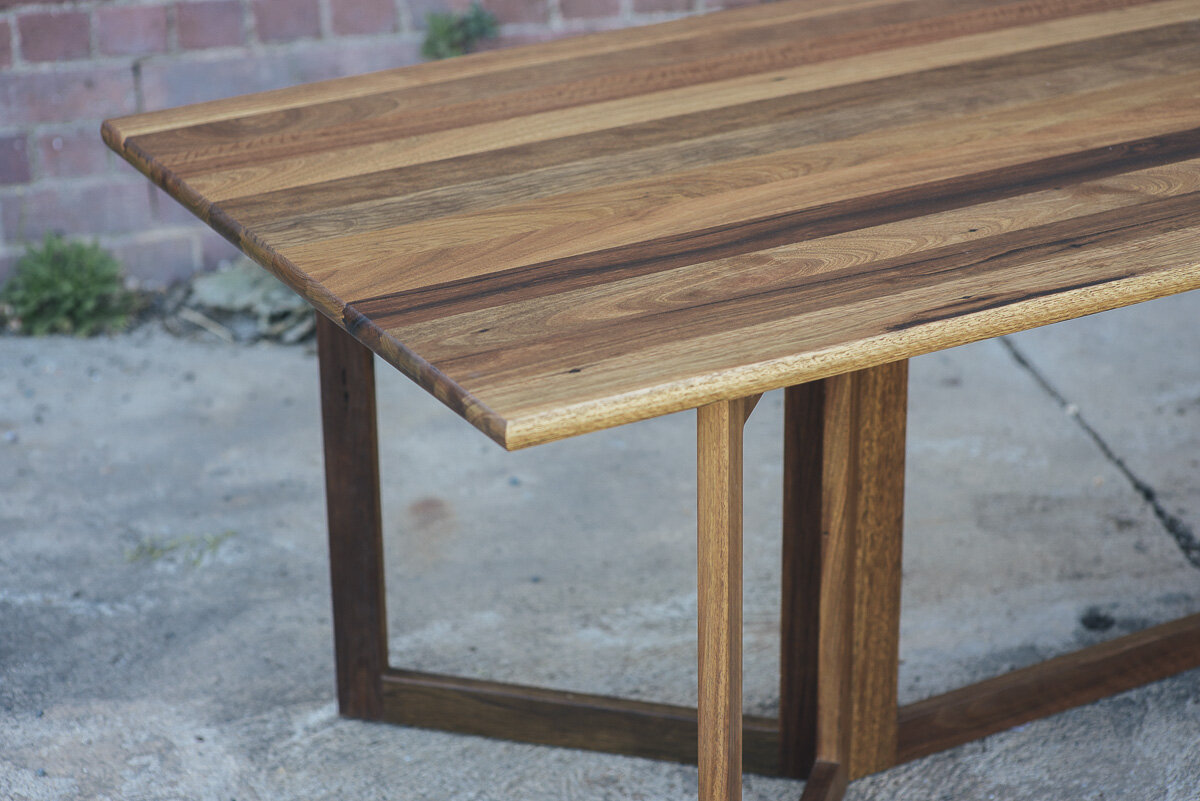 Another popular style is to use the OSMO ebony black finish to stain the red hardwoods for a darker look for furniture. With the right application the timber can look black from afar, but still allow hints of the deep red from close up. Here's a few photos of a raked leg table designed by Rohan Hunt, and the shelving we made for the new Thor's Hammer premises in Griffith, ACT.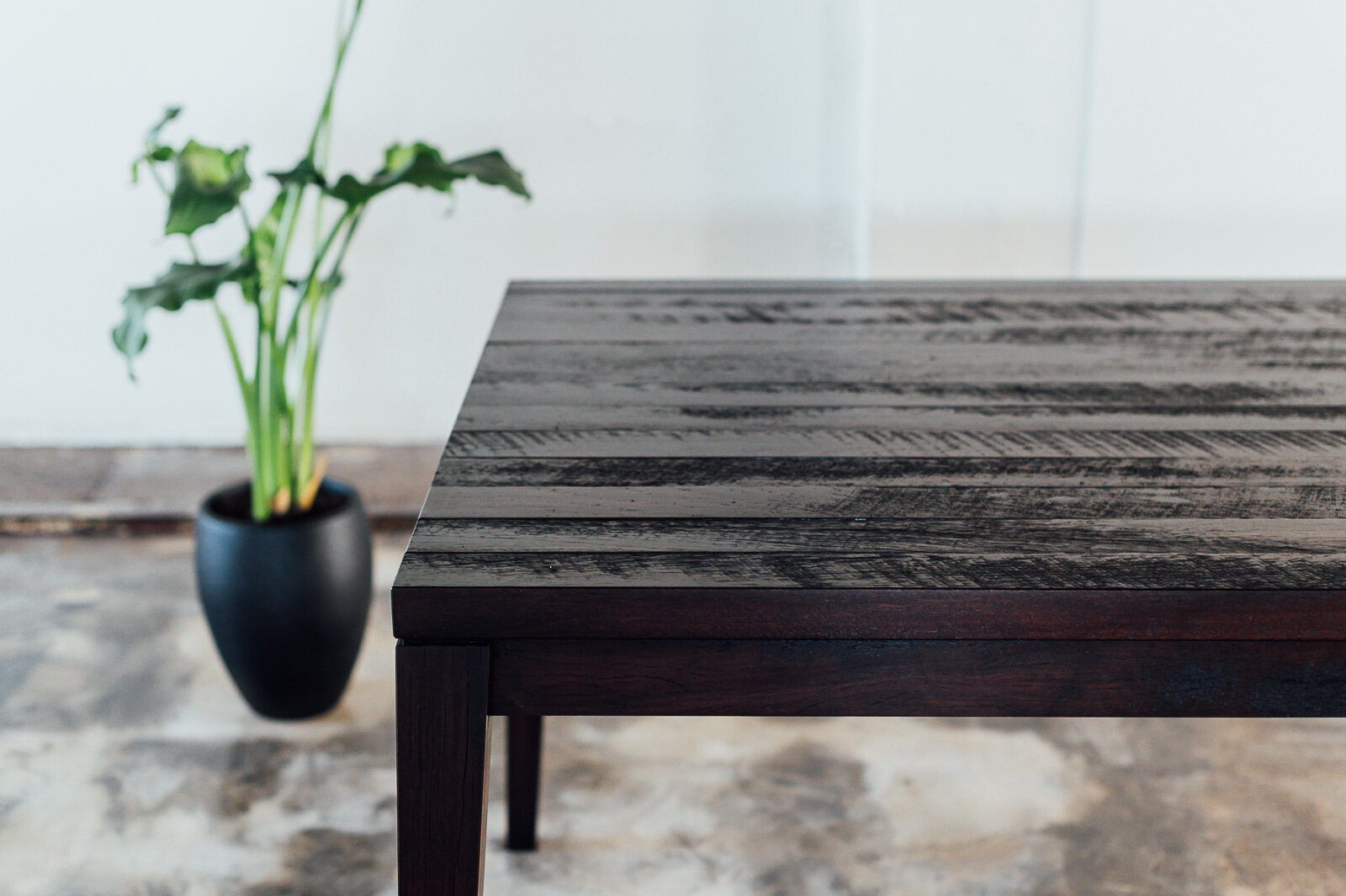 The Display Office Shelving
If you have an idea for a project or would like to see more of our recycled Mixed Reds in person, you can drop into our showroom and workshop Monday to Friday 8am- 5pm and Saturdays from 9am -1pm at 10 Mildura Street, Griffith.