Happy snaps of the latest pieces we've turned out of the workshop, moments before they're whisked away to their new homes.
BLACKBUTT BED
MATERIALS
Recycled Blackbutt
Custom made stainless steel hardware
Woven hessian strap
DESIGNER
David Scerri
FINISH
Clean dressed - coated with natural Osmo Polyx Oil matt
SIZE
King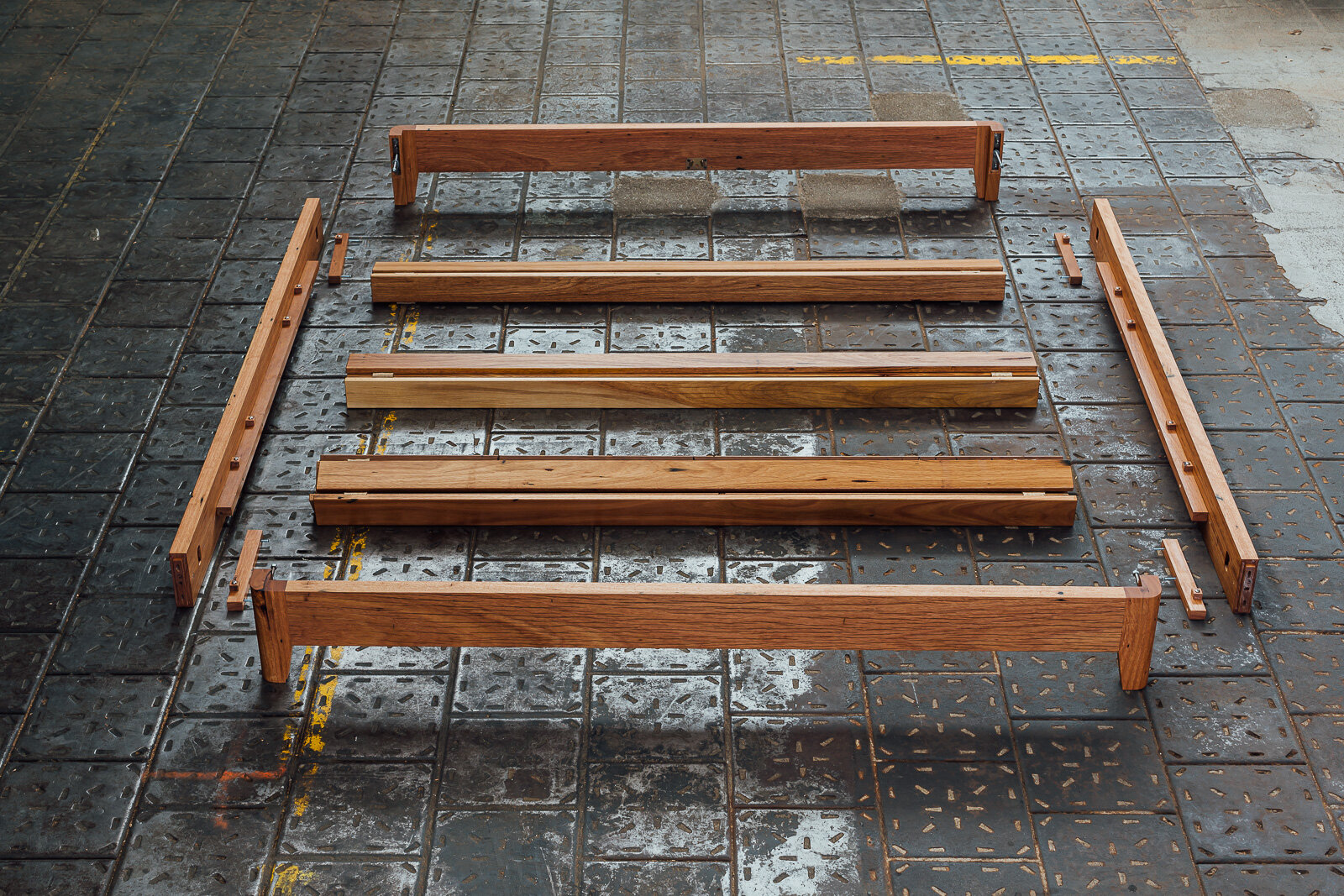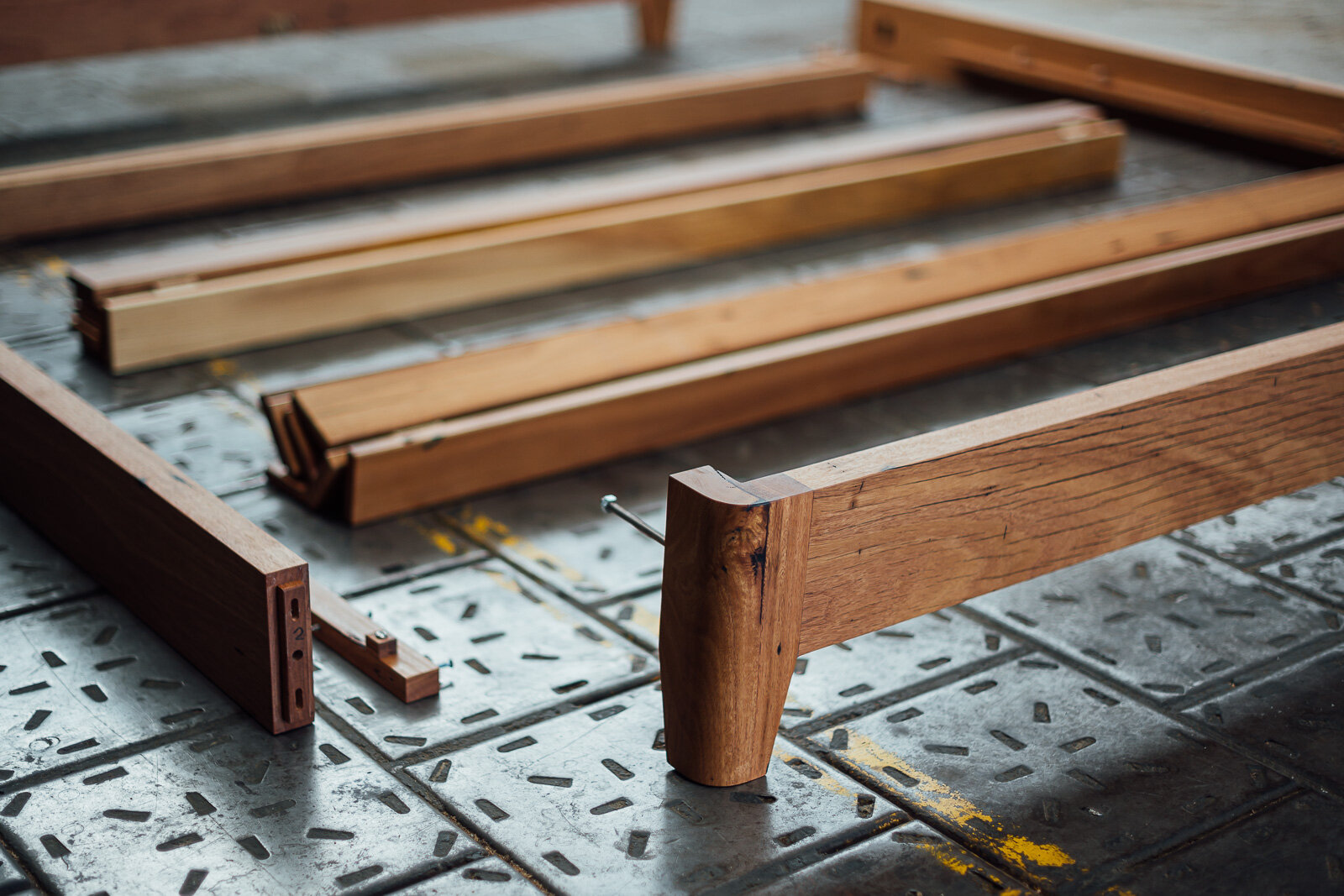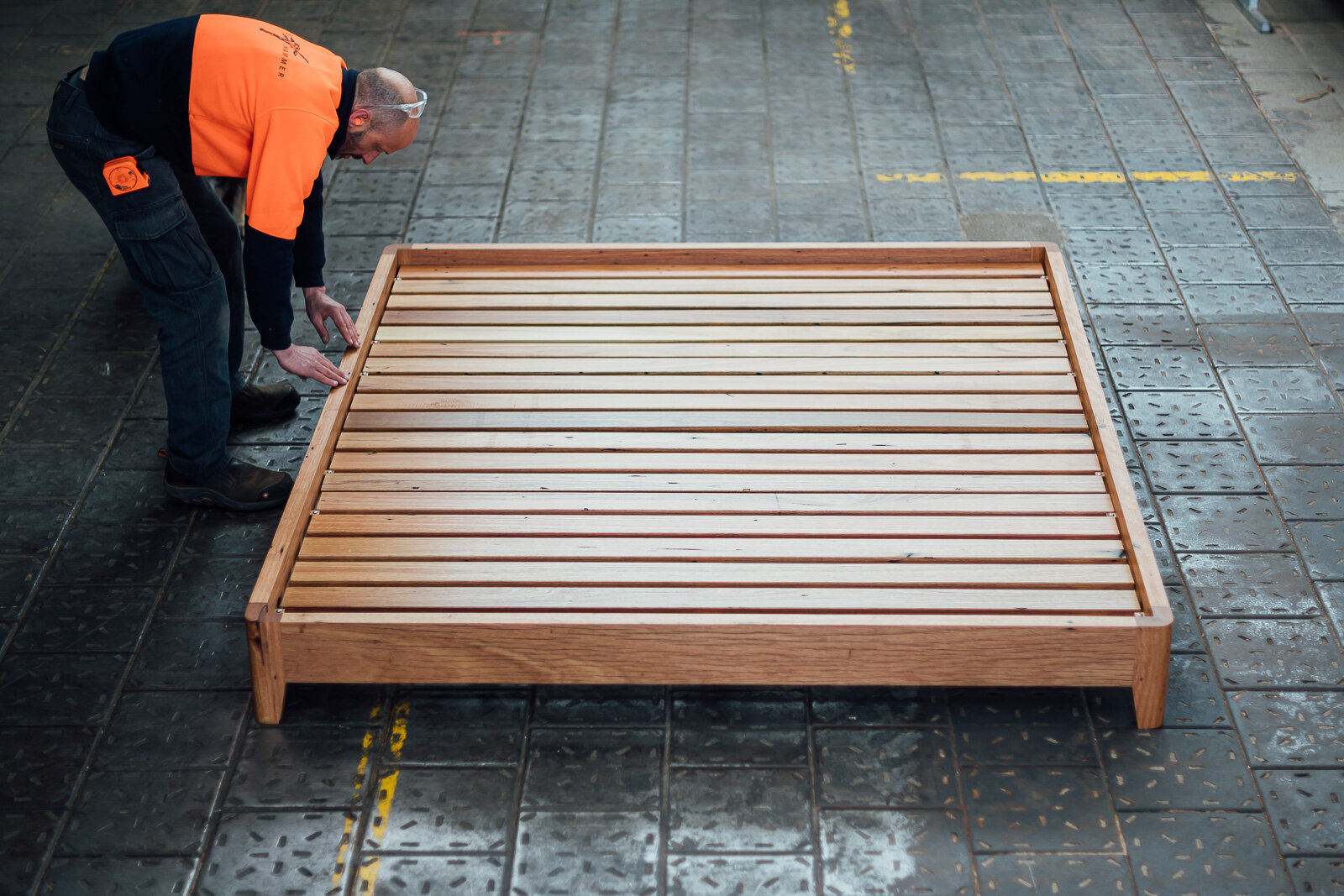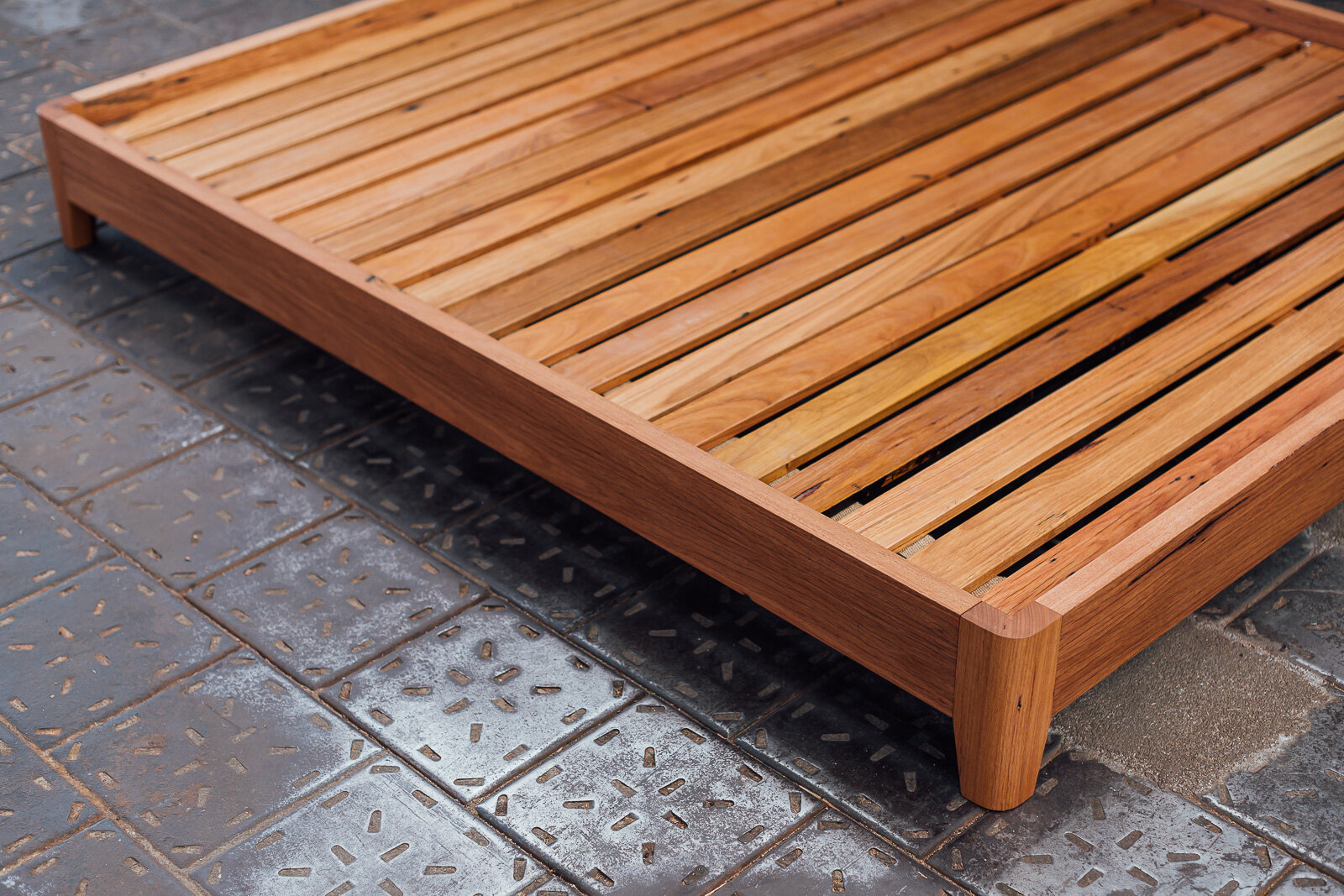 KINGSBOROUGH OUTDOOR TABLES & BENCH SEATS
MATERIALS
Heavy raw steel bases
Tops in Ironbark recycled from Petrie Paper Mill
DESIGNER
Thor Diesendorf
FINISH
Sawtooth - lightly dressed and wire brushed. Left natural to weather and go grey.
SIZE
Tables 2000 x 720 x 750mm high
Benches 2000 x 350 x 450mm high
INSTALLATION
The Kingsborough tables have been installed in the Kingsborough development in Kingston Foreshore. Kingsborough is an interesting development with small shopfronts with attached apartments above. All facing a central courtyard where these tables are located.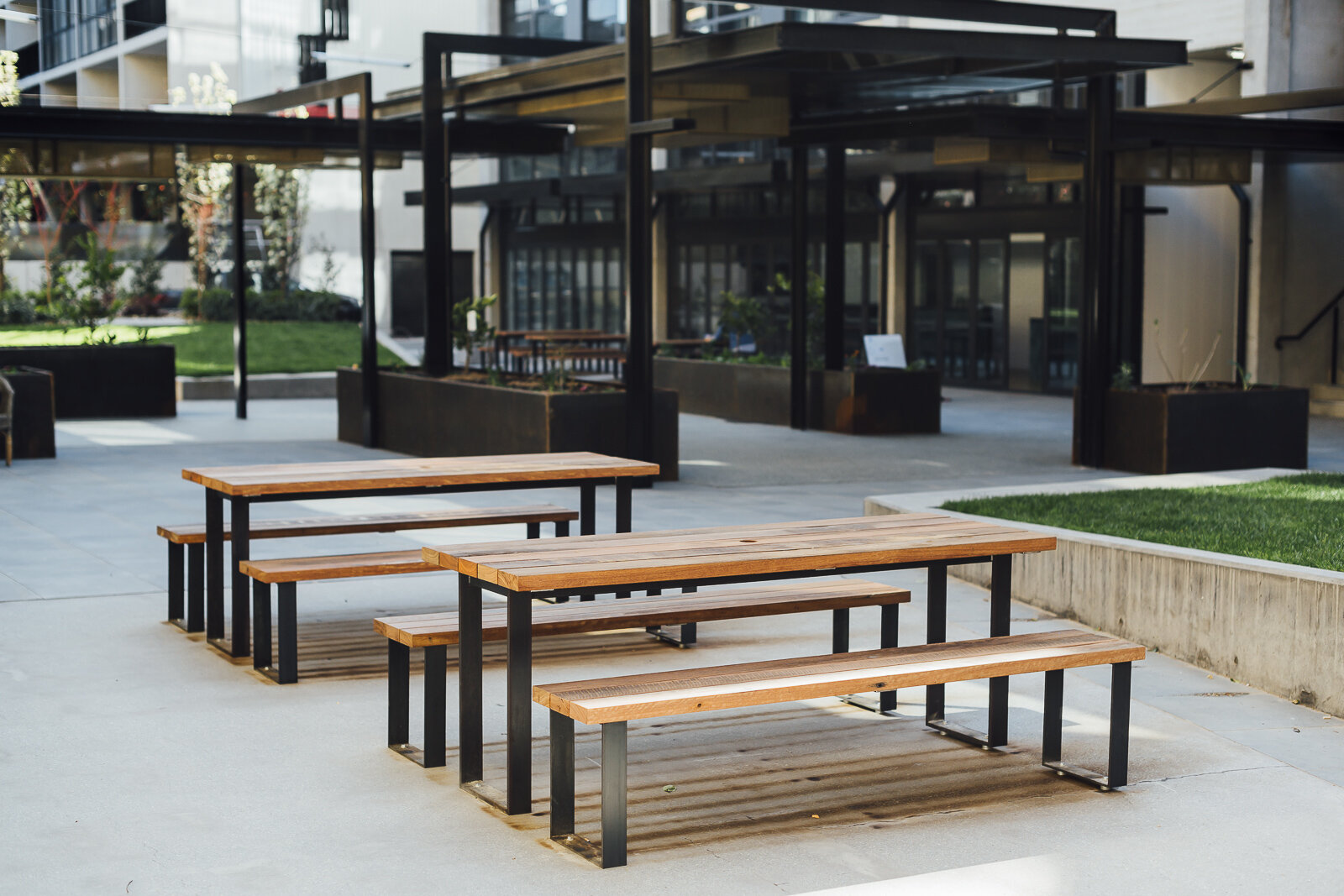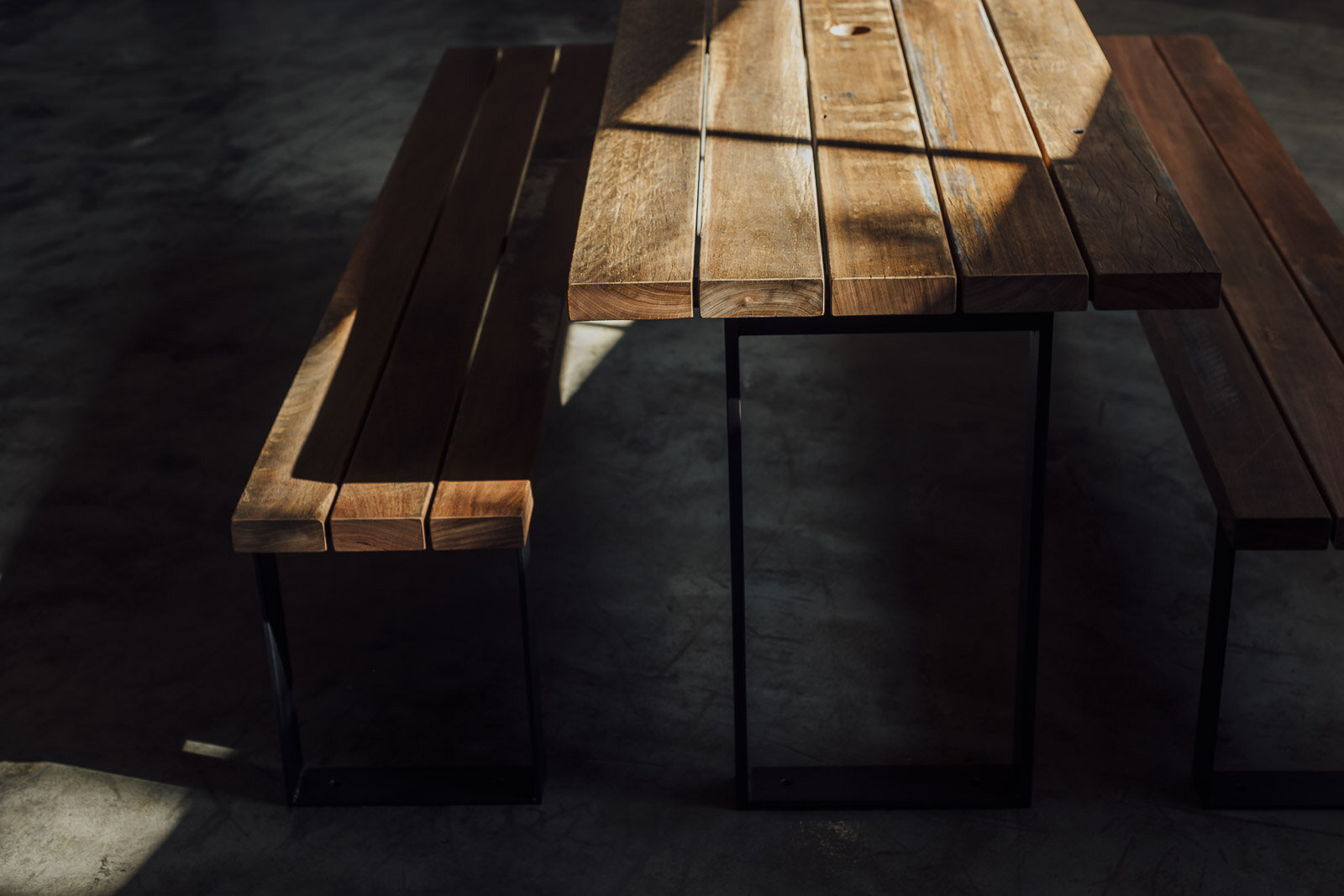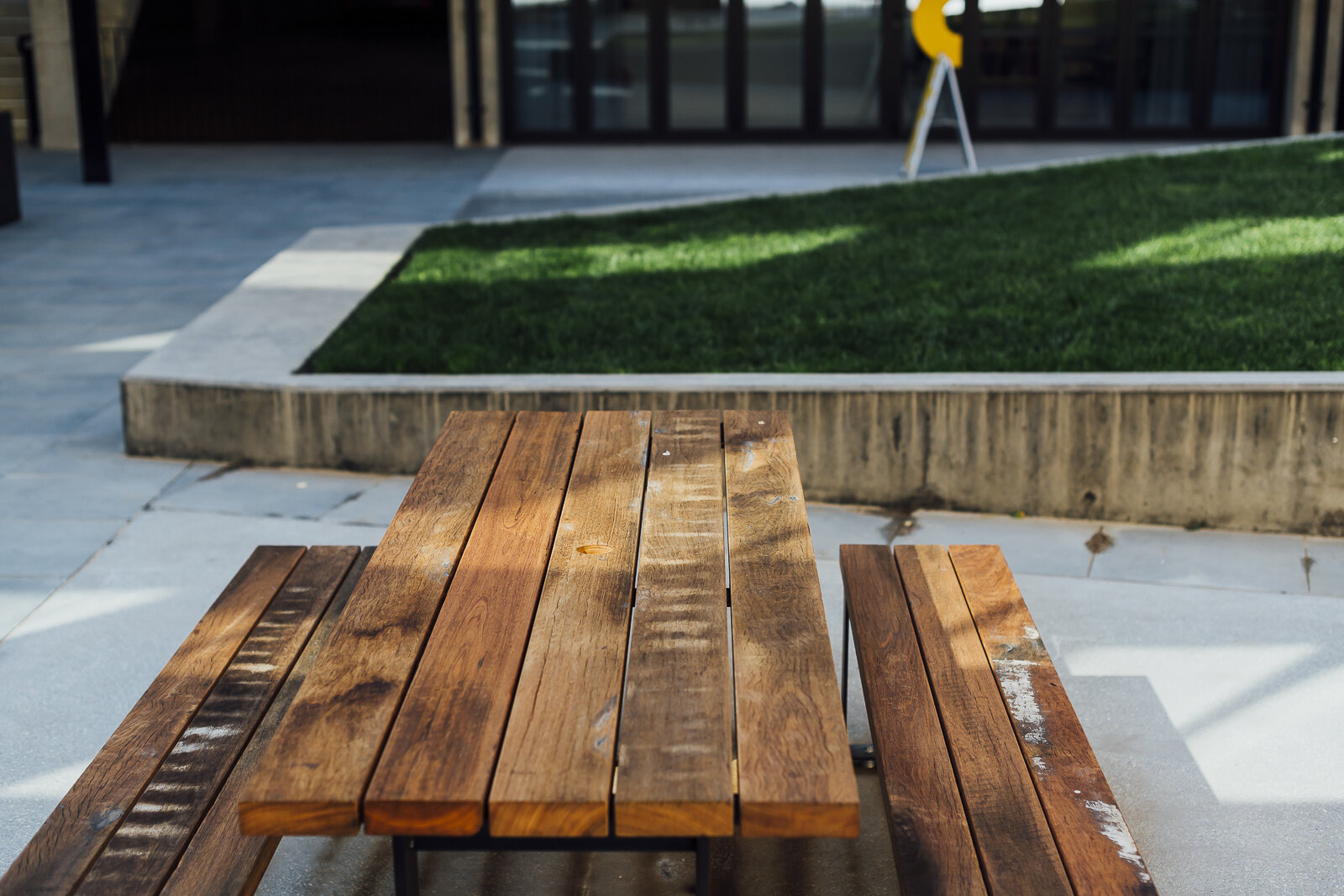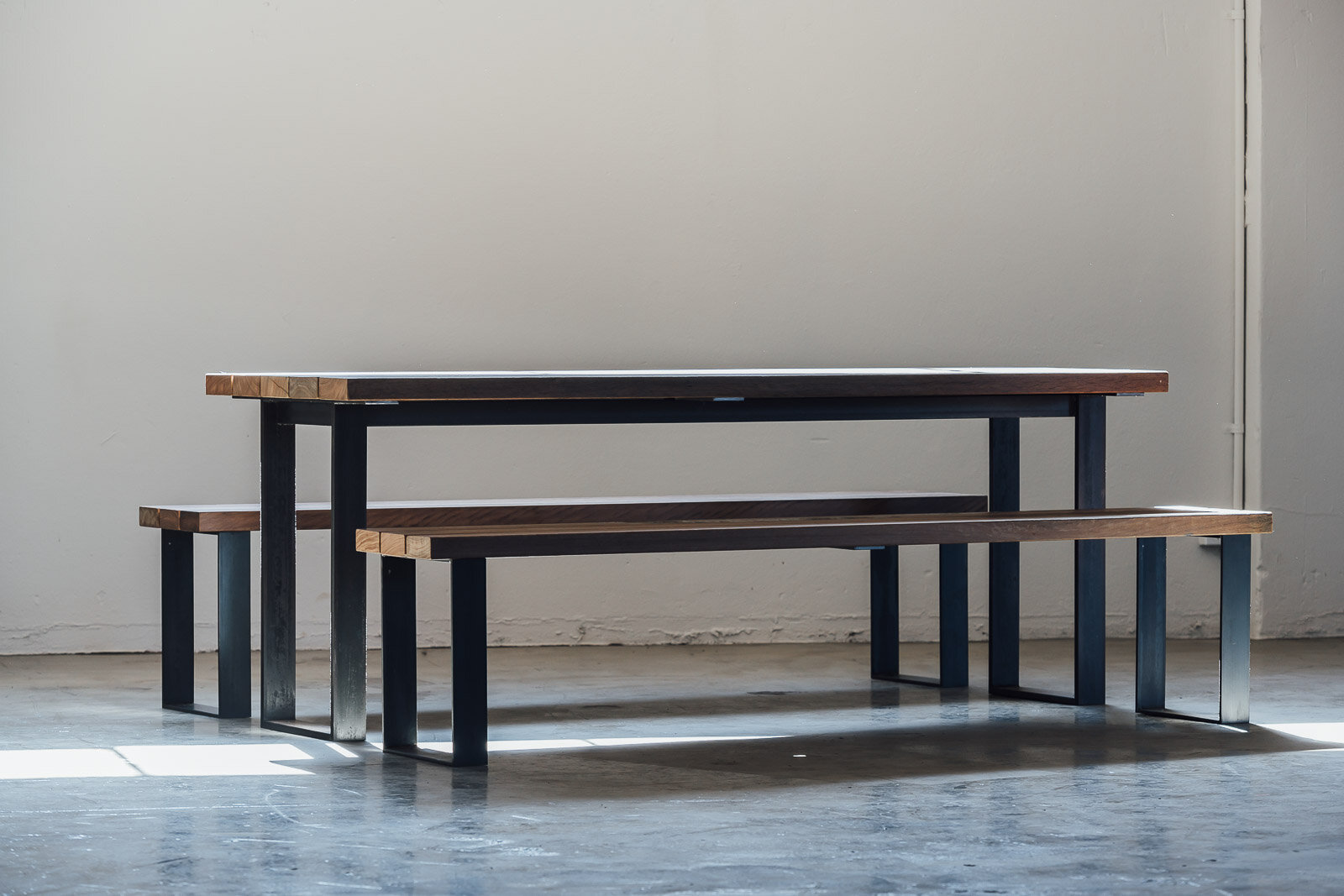 LOADING DOCK DOOR (LEDGE & BRACE)
MATERIALS
Recycled Mixed Red hardwoods
Custom made steel heavy duty sliding track using - Beam and rollers
FINISH
Sawtooth finish - Osmo UV420 natural oil
SIZE
2150mm high x 2150mm wide
INSTALLED
At Thor's Hammer. Drop by 10 Mildura Street, Griffith ACT and ask to see it.