Happy snaps of the latest pieces we've turned out of the workshop, moments before they're whisked away to their new homes.
Y-Plan Table (Knock Down Design)
MATERIALS
Mixed Red Hardwoods salvaged from Sydney house roofs
FINISH
Osmo matt
SIZE
3500 x 950 x 730mm high
Seats 10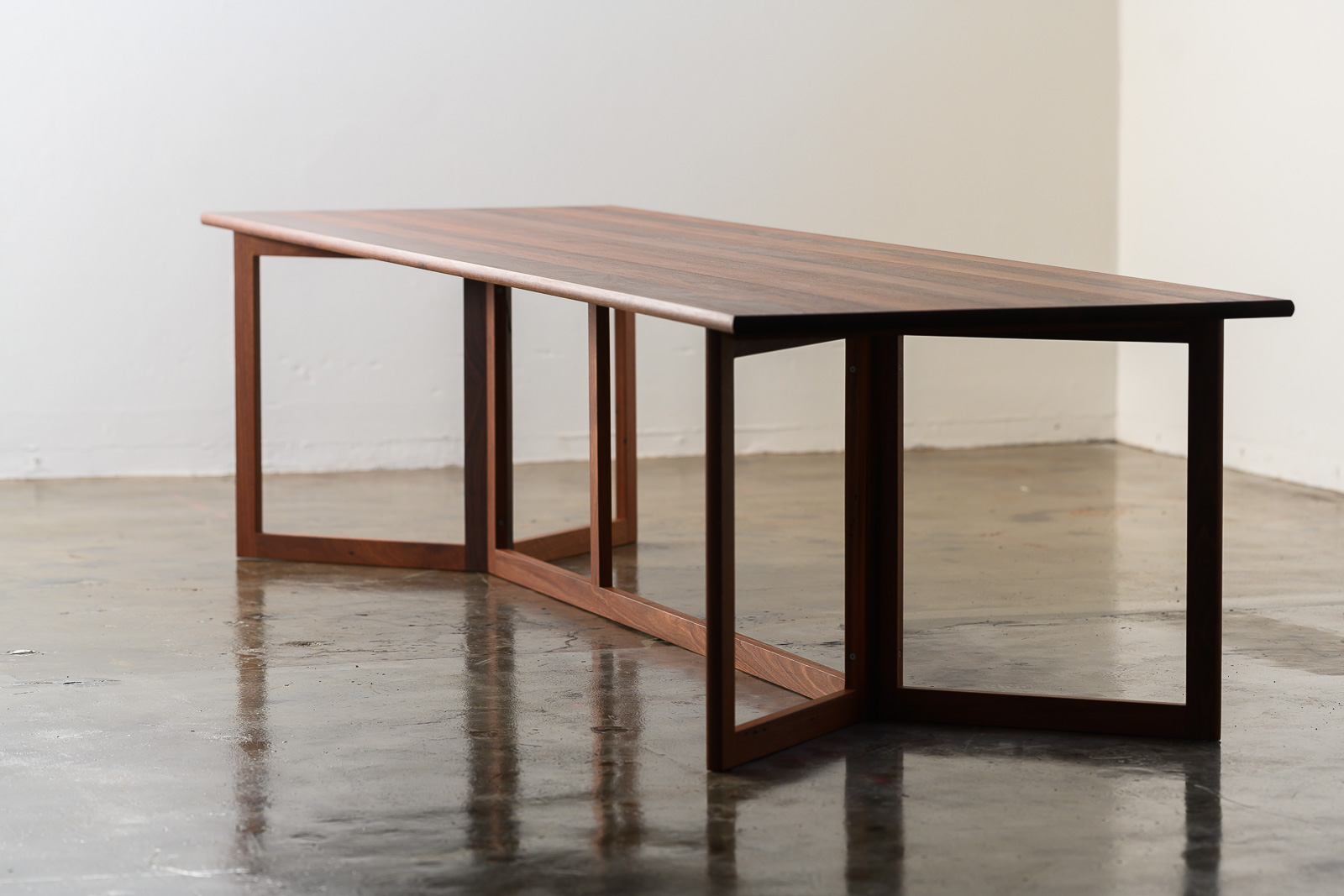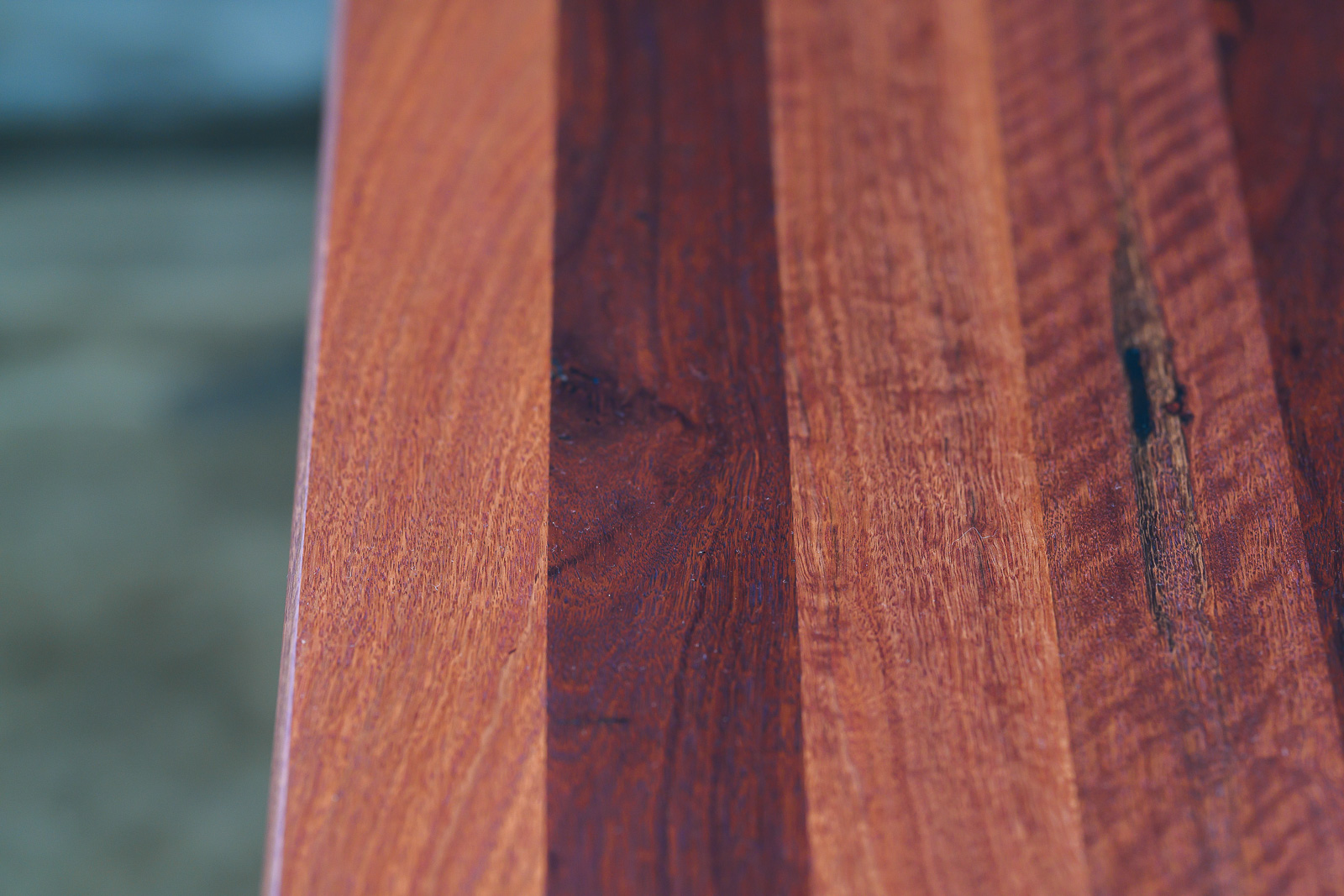 T Table
MATERIALS
Dense red hardwoods (mainly Ironbark)
Salvaged from Petrie Paper Mill QLD
Steel
FINISH
Osmo UV420
Penetrol
SIZE
2000 x 900 x 730mm high
Seats 8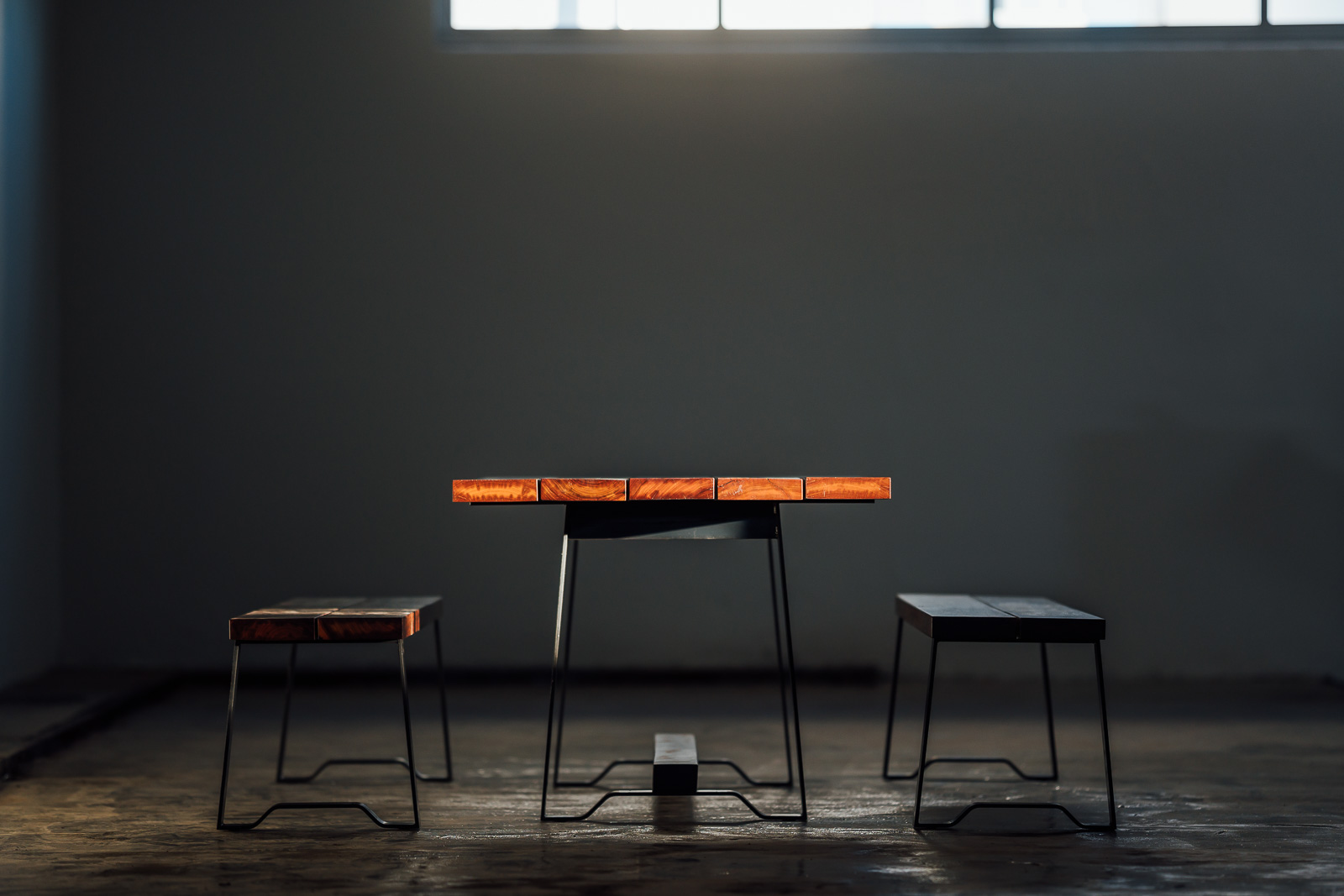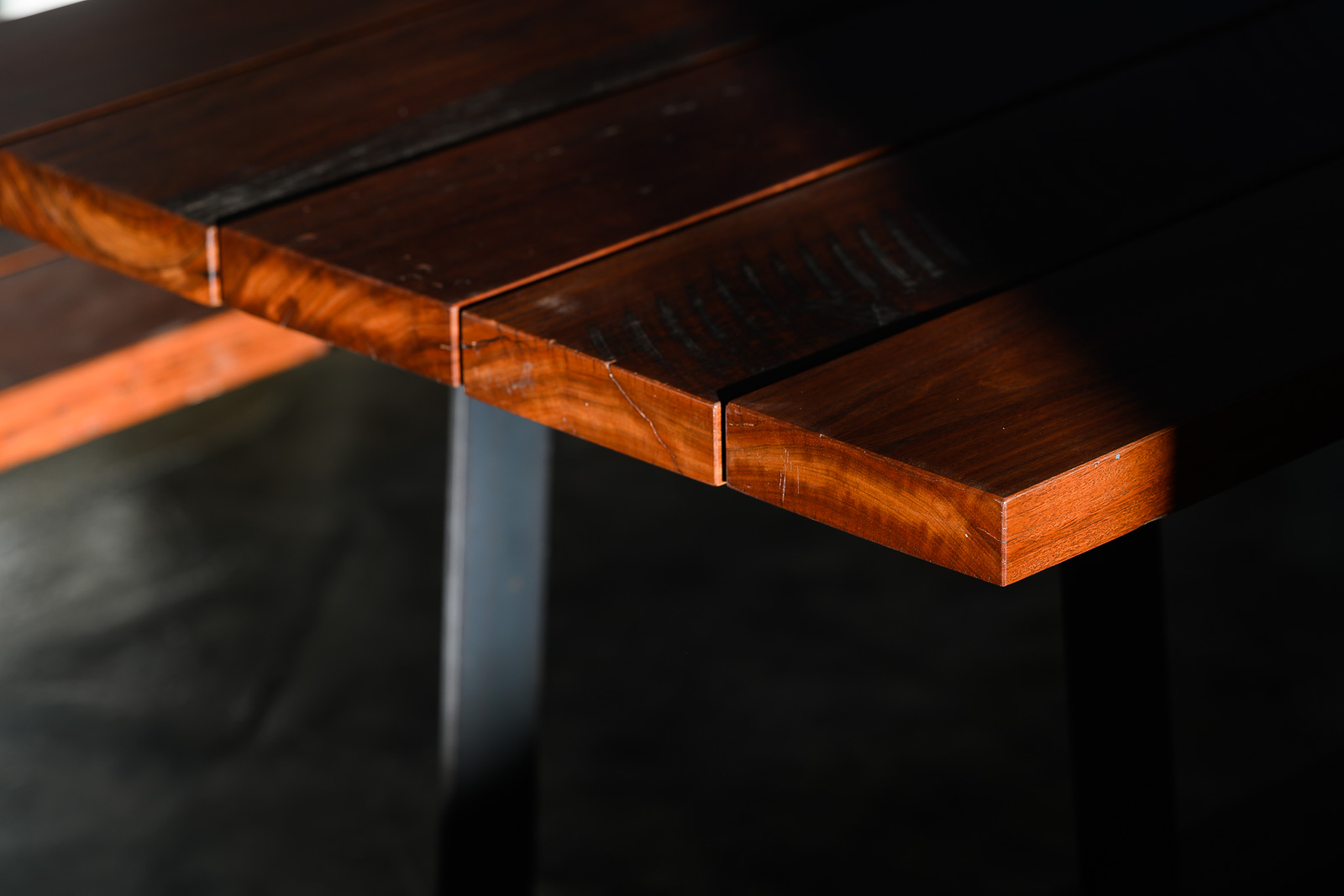 New Showroom
We unveiled our new look showroom last week at our Canberra Maker Hangout. It features a library of different timber varieties and finishes, alongside with photography that documents the journey our thoughtfully recycled timber takes from demolition to dining room. Come and check it out!