THE GREY STUFF IS THE GOOD STUFF
There are some ripper packs in this week's OUT THE BACK.
Silvery grey Spotted Gum posts from the Port Kembla Tubemakers factory, grey weathered planks from the Randwick stables and old Karri roof truss timbers.
See shots and details below...
PORT KEMBLA TUBEMAKERS
The silvery posts from the Port Kembla Tubemakers factory are 125 x 125mm and 3.0m long. There is a mainly Spotted Gum and some Blackbutt in the batch. These would make great landscape material – fence posts or rails, seat posts, outdoor table legs etc. They'd also make for an interesting vertical screen installation.
RANDWICK STABLES
The grey weathered planks from the Randwick Stables are loaded with character. They are 150 x 25mm and mostly 1.6 – 1.8m in length. This material would make for an awesome internal wall clad or cladding to a kitchen island. If you are looking for some textural, rustic planks for a barn door or an open shelving unit these would be primo.
KARRI ROOF TRUSS TIMBERS
The old Karri roof truss timbers also have a lovely aged patina. There's a mix of sizes amongst the packs: 65x32, 90x32, 110x32, 90x45 & 110x45mm. Eclectic silver batten installation right there!
Karri is a durable timber so these would be suitable both outside and inside. Mounted on one edge this could make a really interesting cladding / screen installation. Diverse in depth and height and grey all over!
Similar to the ideas we shared on a previous OUT THE BACK POST > eclectic cladding – there are endless options for timbers like these, here are a few more…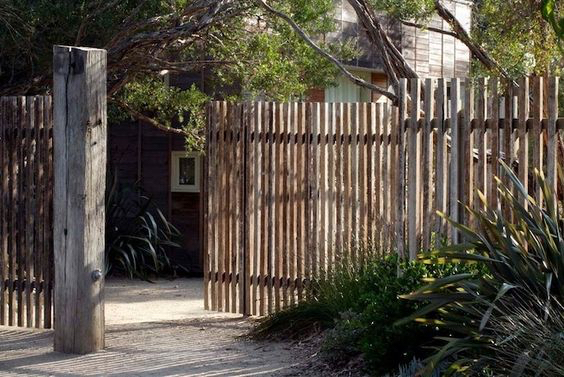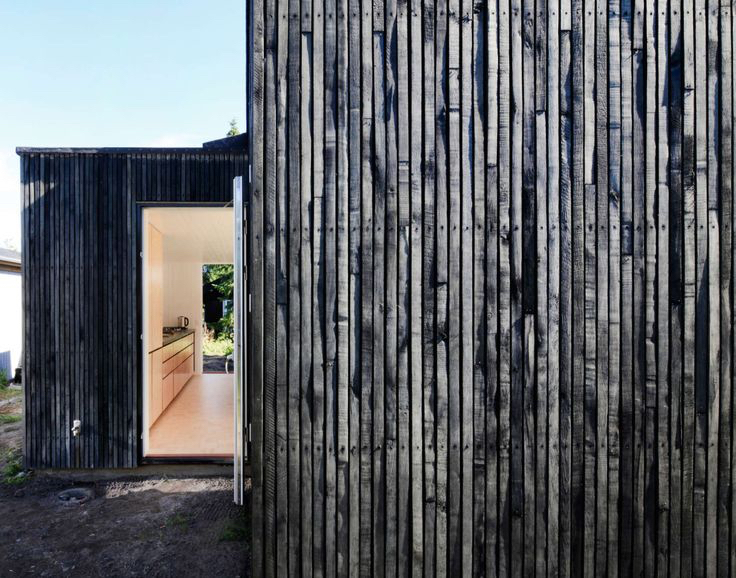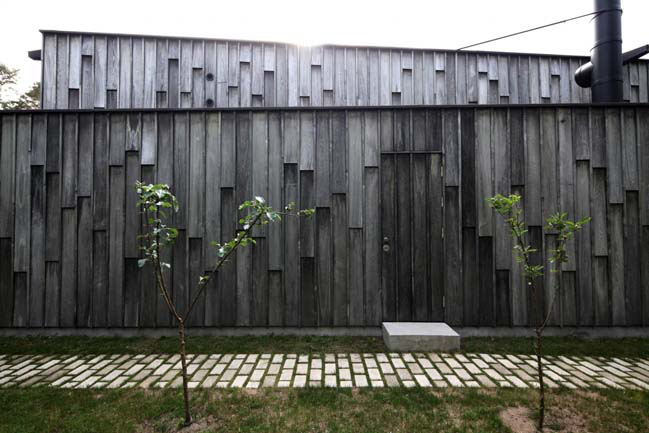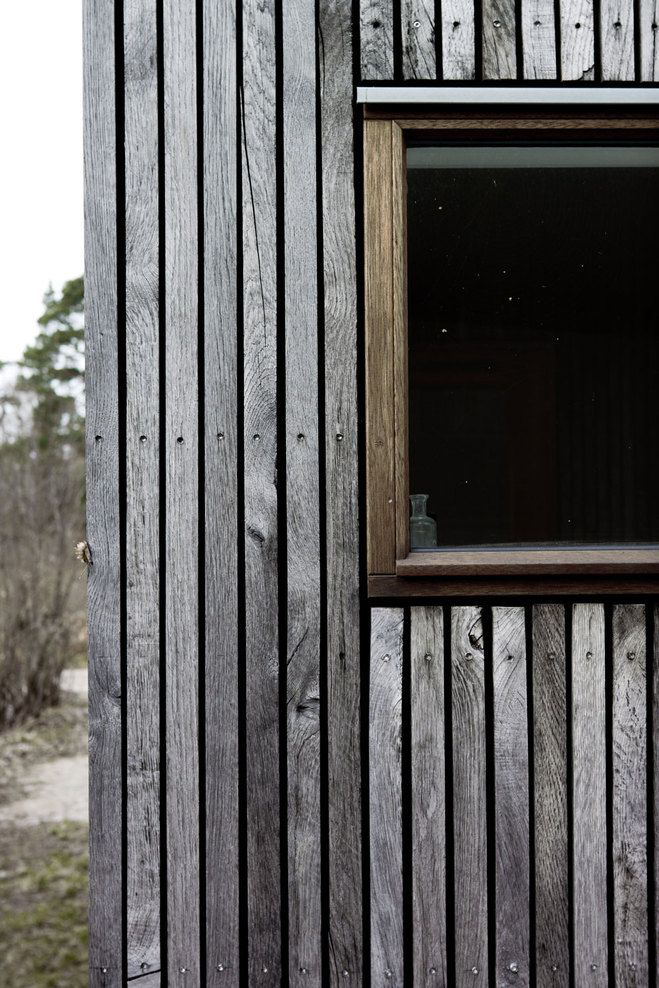 The last from our very own ANU campus, Canberra - The Frank Fenner Building - nice screen ANU.