Thor's Hammer has recycled a huge range of flooring over the years and we often end up with small batches left over from big demolitions. We are going to be moving, so it's time we cleared some out…
Small packs (less than 30 SQM) are on sale at 30-50% off if you buy the whole pack. We also have some bulk unprocessed flooring from demolitions on sale as well.
There are loads of options, flooring in all forms, species and sizes – both salvaged and re-milled.
If you've got a small project in mind, or keen to have a house with an eclectic mix of flooring throughout we've most likely got something that would suit. We're here to help you chose the best pack for your project and suggest the best finishing method, so come on out and have a look.
Some of these packs of flooring would also be great for an eclectic cladding project!
Captured above are some of the packs in the collection and below is a price list.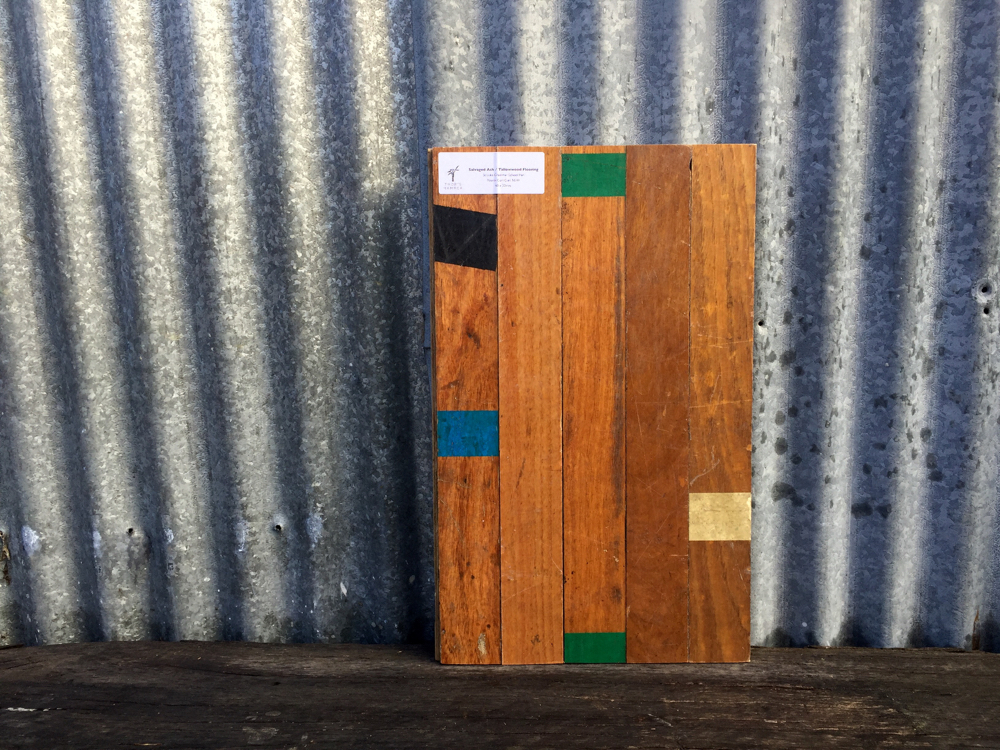 Here's an example of a bulk, unprocessed pack - this batch that was salvaged from St Luke's Grammar School Hall in North Curl Curl. It is a mix of Ash and Tallowwood. The nails have been removed and it has been made into neat packs.
The price is $40/SQM. It is available in one lot or by the pack at this price. There are two packs:
1. 66.6 SQM total $2640
2. 67.5 SQM total $2700
The boards have some interesting old markings, which make for a pretty quirky, out there feature or they can be sanded back to reveal the colour and grain.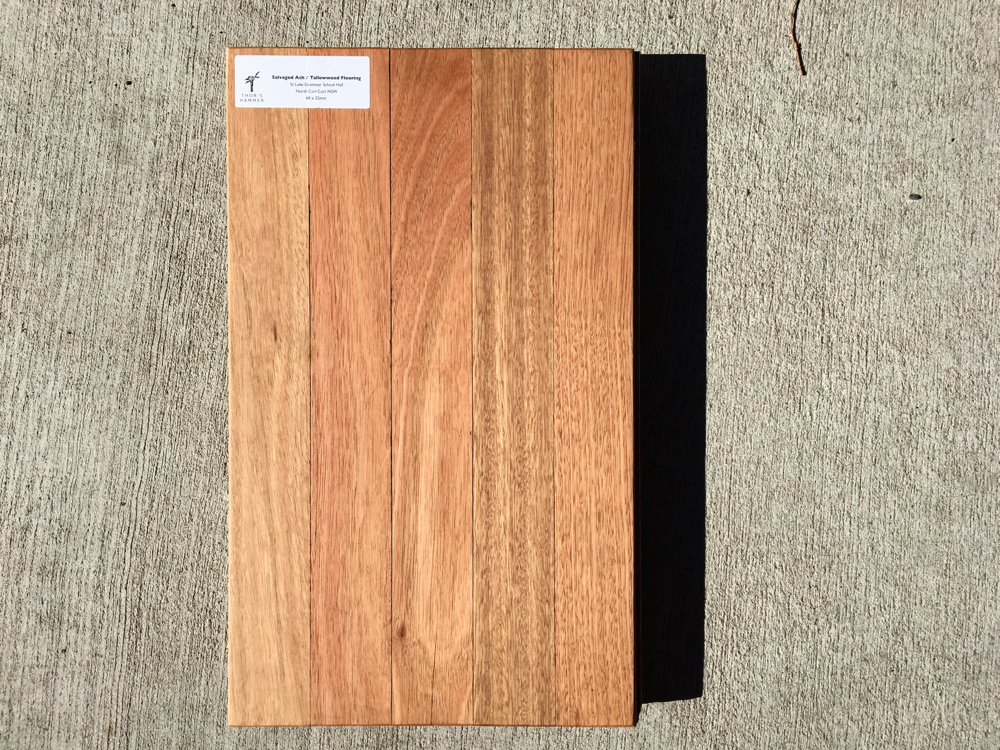 Here are some ripper spaces in Canberra where Thor's Hammer recycled timber flooring has really set the scene ….