We are now into the new year in full swing and thought we would put together a collection featuring some of the amazing jobs we were lucky to work on in 2015.
2016 is shaping up to be pretty busy and exciting!
Here are some snaps of our favourite 2015 jobs in categories:
Tables
2015 saw some really interesting requests, we even made a board room table from salvaged Canberra street trees for Twitter!
We custom make tables using a combination of traditional hand tool techniques and modern machinery, our tables are built to last by master craftspeople. We have been doing it for over 20 years.
The gallery below is a small selection of the tables we made in 2015.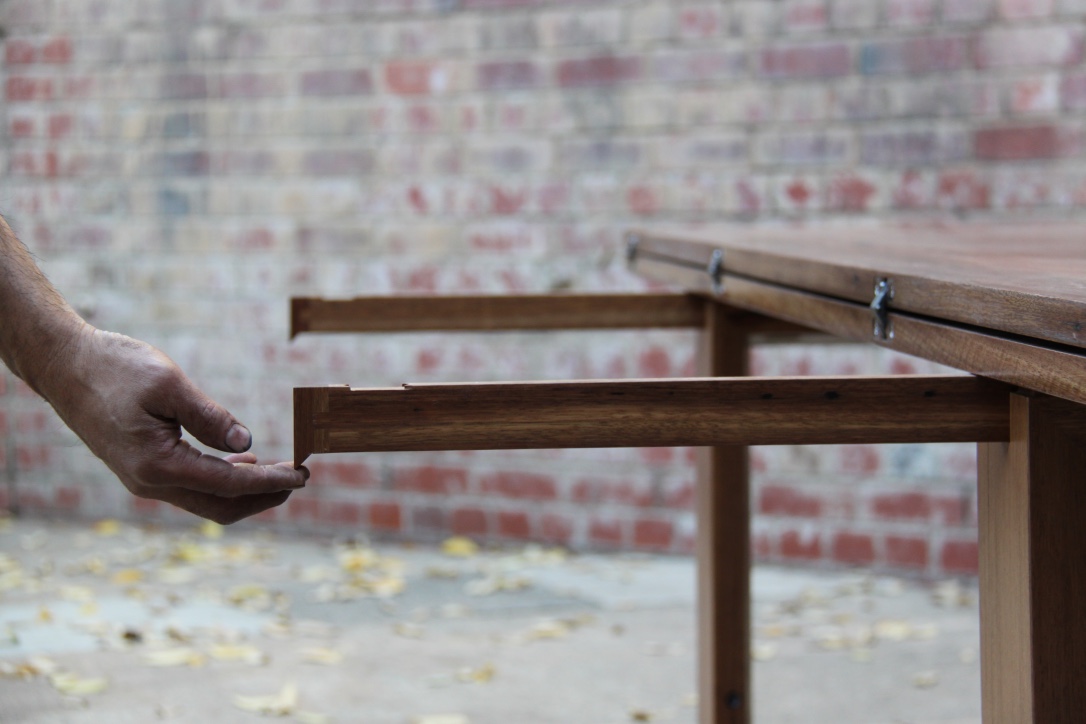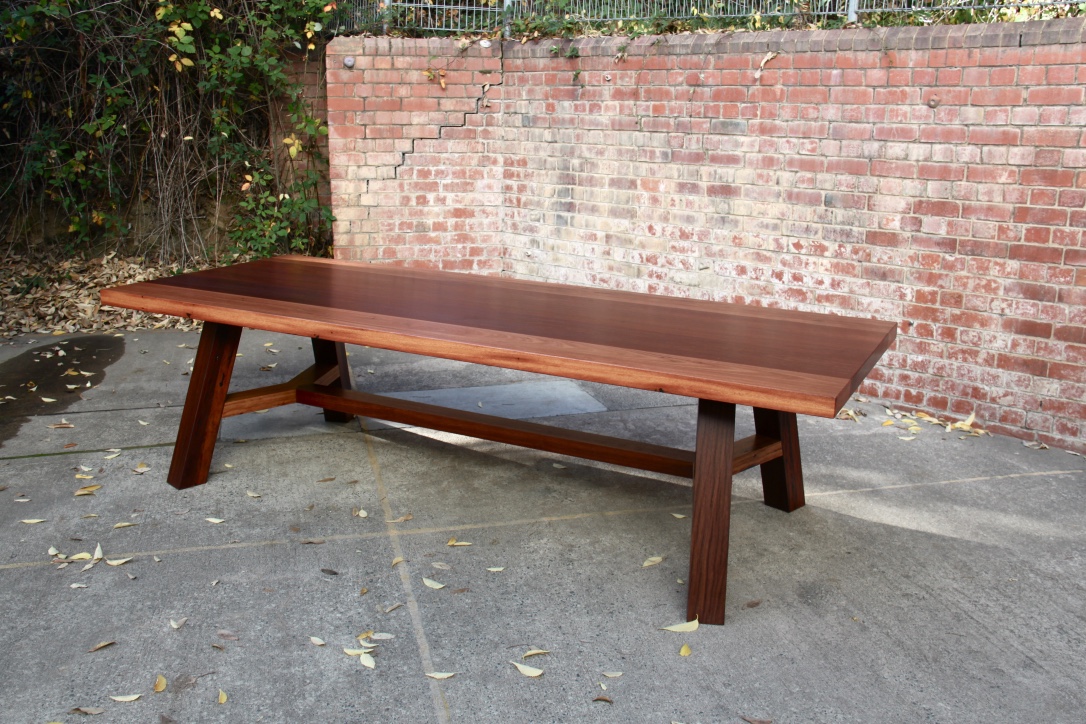 Harvey Taylor House
Most of the timber you see in these photos is Spotted Gum salvaged from the Bicentenial Baskeball Stadium in Penrith. Together with the client and their architects (Alanna King and Rob Henry from Phillip Leeson Architects) we came up with some very creative ways to use this timber in the house.
2015 saw us supply timber to many new house builds, renovations and commercial fit outs. The photos below illustrate the amazing results achieved by combining creative thinking and recycled timber!
Read more on this job here.
Entry Doors
2015 was a big year for entry doors at Thor's Hammer! We built a huge variety of doors from industrial looking barn stye doors, to cleanly finished design pieces.
All of our doors are constructed from recycled Australian Hardwood using a combination of hand tool techniques and efficient modern machinery for extremely accurate long lasting joints.
Thor's Hammer doors are made from durable timbers mounted on high load rated German hinges. Our doors are installed with perimeter seals in the door frame to stop drafts and increase the energy efficiency of your building.
Pergolas, Posts and Beams
2015 saw a number of large projects using recycled posts and beams including Orana Steiner School and Pialligo Estate Winery. Luckily we had good stocks of large section posts from the Q Stores demolition in Alexandria!
We salvage large section posts and beams from building, wharf and bridge demolitions up and down the East Coast. These timbers are extremely strong and durable perfect for use as structural building timbers that add an amazing architectural feature or in pergolas and outdoor structures.
We can supply the timbers in their raw state or in a variety of finish levels depending on the client preference.
Recycled Timber Floor Boards
In 2015 we supplied floor boards to lots of new builds and renovations, one of the most exciting was in Downer, ACT. The client did some really cool additions to the house to make it more energy efficient including the installation of an amazing Pyroclassic Wood Stove from New Zealand.
We salvage large quantities of floor boards from building demolitions, these boards are mainly dense Australian Hardwoods with plenty of character like the ones in the photos from our client's house in Downer ACT. We were very happy with how the job turned out, the boards were salvaged from the RAAF Richmond Base, Sydney.
Recycled Timber Cladding
The guys at C5 did a great job on their office and display building with this raw recycled material, a good use of the timber. We also supply finished cladding in a variety of lengths and widths.
Commercial Fit Outs
We supplied timber to some cool fit outs in 2015. Canberra has really been getting into the action with some awesome bar and restaurant fit outs in the last few years!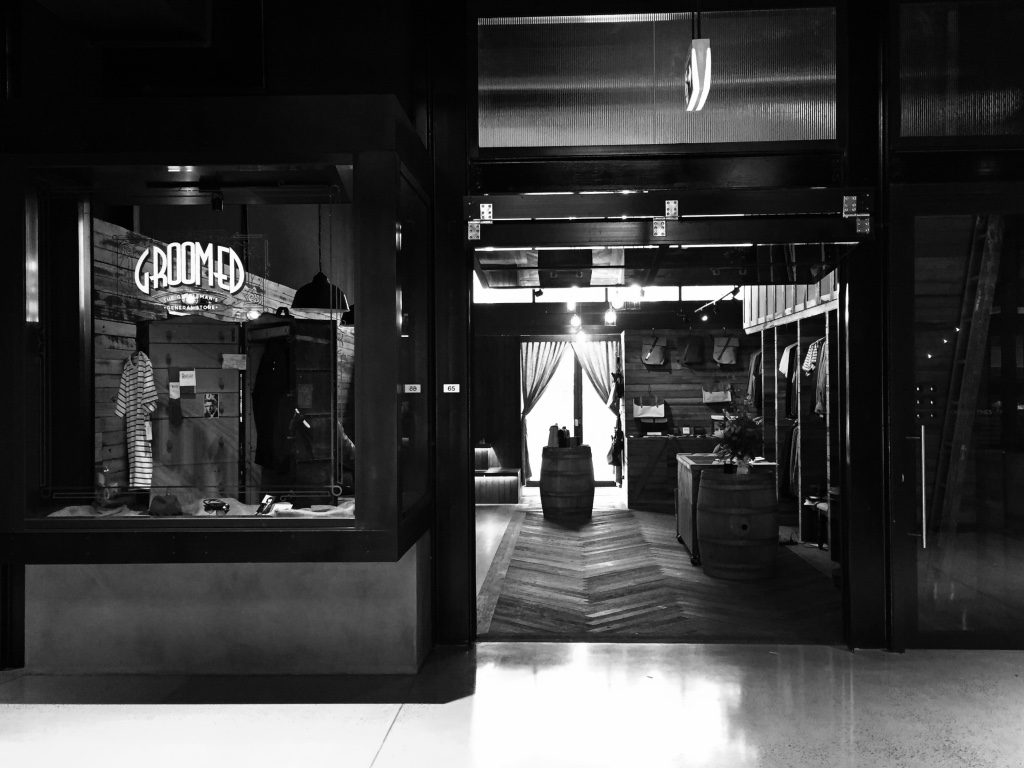 Demolition and Salvage
One of the more interesting salvage jobs for 2015 was the Turpentine piers in the Batemans Bay Marina. We have passed some of the piers through our saw to create planks for a nautical themed Ted Baker clothing store fit out in Melbourne. We still have a quantity of marina piers available and plenty of other structural posts.